| | |
| --- | --- |
| Item Details | [Bakery Machines < ] |
EXIBITOR OF THIS ITEM:Remacom Co., Ltd.
| | |
| --- | --- |
| Reverse seat RST-500T | (ID=26) |
Space saving and safety design reverse seater!
Since the rotation of the belt is stableï there is a heave of the dough abcdassemblies.
It is released from excessive hard labor in the hand castingï and even the quality which is not obtained by the hand casting is achievedï and the production volume increases dramatically.
Because the belt can be folded when not using itï it is a space saving.
The rollers are made of stainless steelï and the plating is not peeled off or rust is generated.
Model number
rst-500t
External dimensions
Folding: Width 780mm× depth 935mm× height 670mm
When used: Width 1450mm× depth 935mm× height 560mm
Power consumption
0.55 kw
Power
Three-phase 200v (50/60hz)
Current consumption
3.80 A
Roller
88 Ï? effective width 500mm
Processing power
Approx. 3kg/Once
Product Mass
100kg
Extend the dough straight with a steady belt rotation.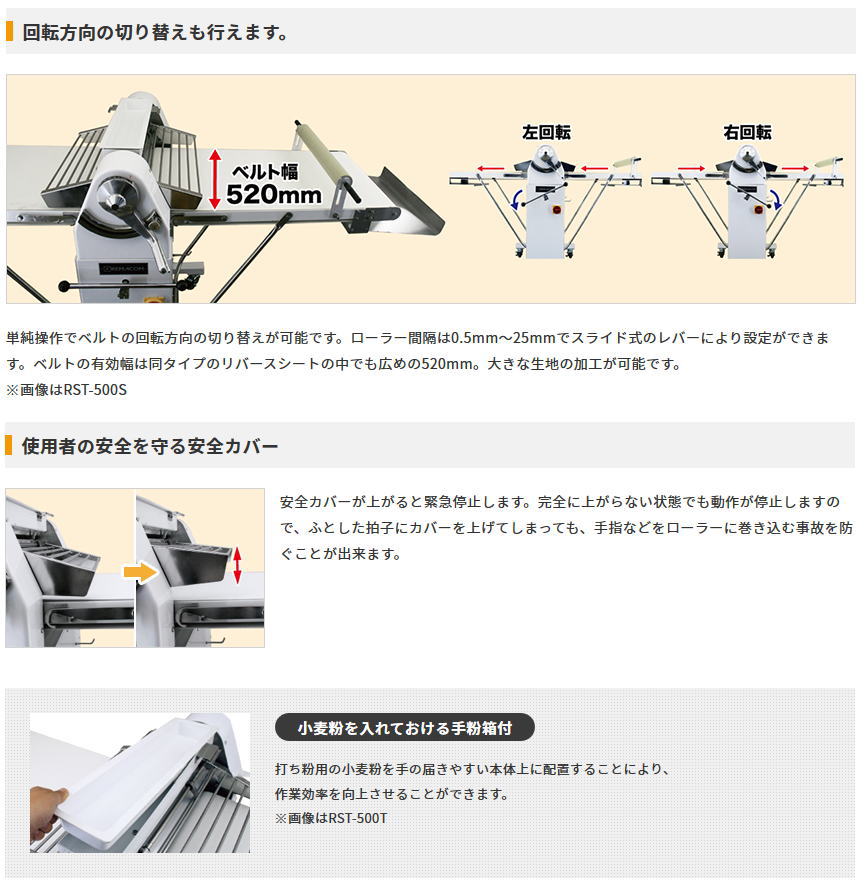 Easy to use for anyone!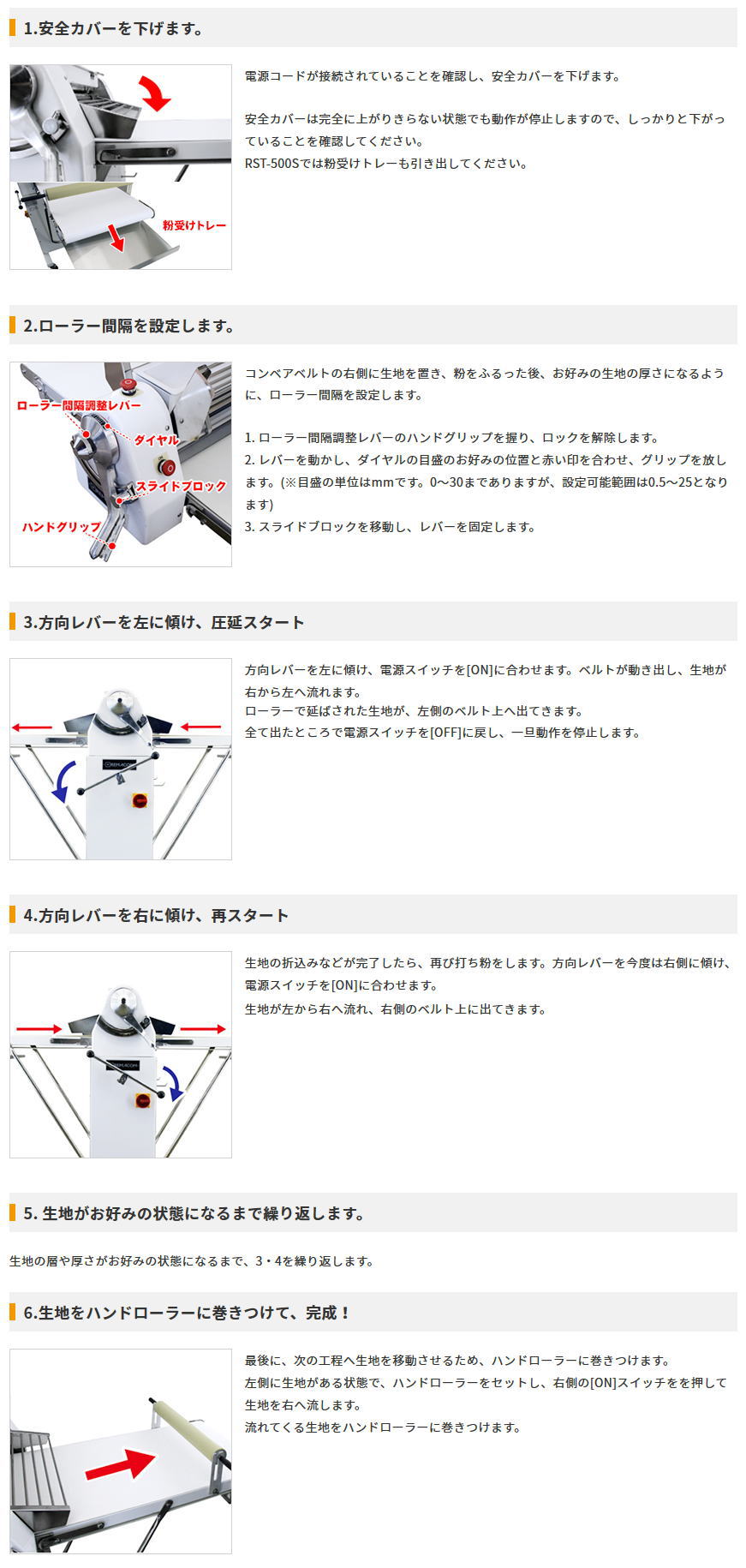 It is possible to removeï?? and maintenance task!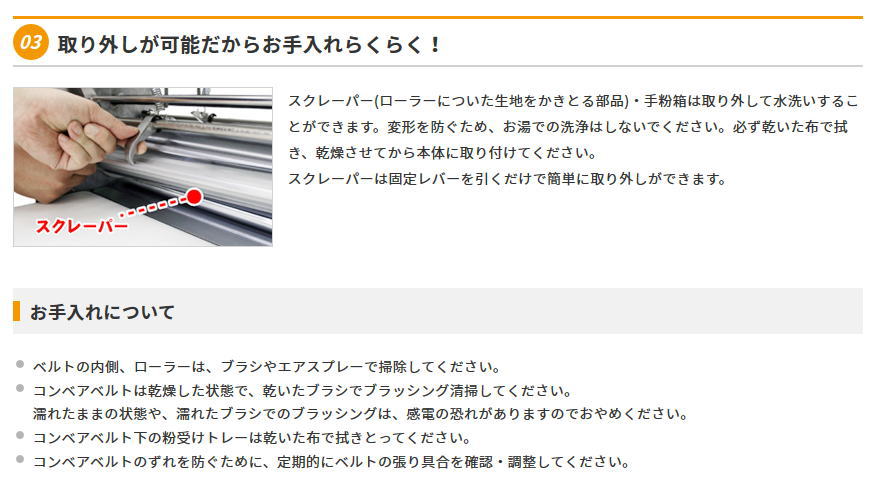 tit/hin/des/htm_pc/